How NAPPO Countries Help Reduce the Pest Risk from Sea Containers and Their Cargoes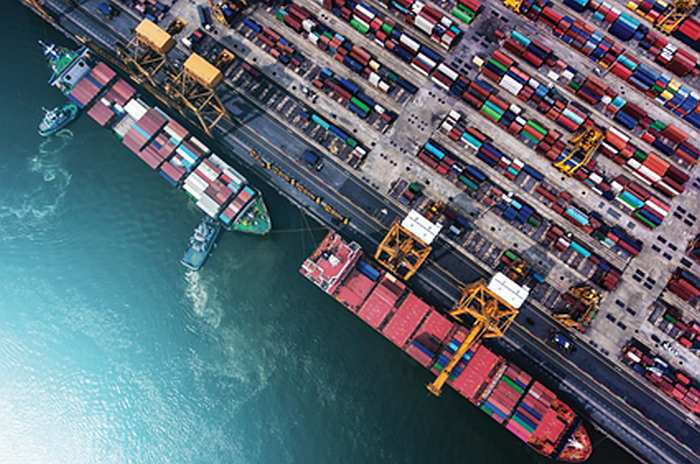 Invasive pests don't just hitchhike around the globe in or on agricultural commodities. They can also infest the millions of sea containers and cargoes that are not plants or plant products that crisscross our oceans and continents each year on ships, trains, and truck beds. Inside, all life stages of invasive insects, mites, snails, and slugs could be ready to infest a new location. Outside, container walls could be contaminated with insect egg masses, bird droppings, and soil containing weed seeds and disease-causing microbes.
Not only can invasive pests damage farms and ecosystems, but they can also harm trade. When agriculture inspectors find a contaminated sea container in port, it can cost the cargo owner, importer, or shipper time and money.
Contamination can lead to cargo release delays; storage charges for held cargo; and treatment, cleaning, or re-exportation expenses, among others. The good news is that clean containers speed port-of-entry inspections and help avoid these costs.
---
North American Collaboration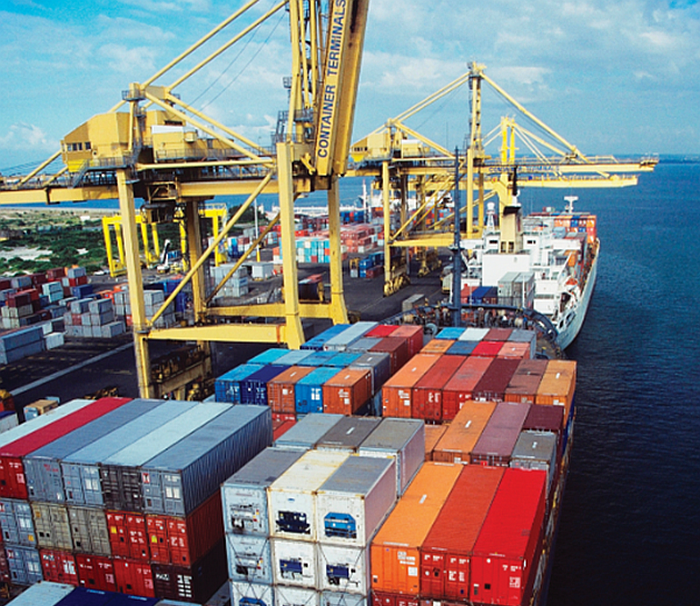 In 2013, the Standards Committee of the International Plant Protection Convention (IPPC) developed a draft standard to reduce the plant-health risk posed by sea containers. Due to concerns from various national governments and the international shipping industry the draft standard proposal stalled. The IPPC is an international plant health agreement with 184 contracting parties. The agreement aims to protect the world's plant resources from the introduction and spread of pests, and to promote safe trade. Most IPPC member countries viewed the draft standard as not being feasible operationally and, in some cases, failing to account for the complex ways that containers move and change hands around the world
This effort tackles the problem at the regional level as a first step toward a global solution. The North American Plant Protection Organization (NAPPO) is a member of NASCI, and supporting the initiative is a key NAPPO priority.
"The United States and Canada, recently joined by Mexico, have really stepped up to find an effective approach that's acceptable to all parties," said Field Operations Director Wendy Beltz, the U.S. Department of Agriculture's Plant Protection and Quarantine (PPQ) program's lead on the initiative. "Working closely with North American industry groups, NASCI i developing a joint, collaborative, and voluntary program for reducing the pest risks from this sea container pathway."
On the government side, the initiative includes PPQ, the Canadian Food Inspection Agency (CFIA), Mexico's National Service for Agri-Food Health, Safety and Quality (Servicio Nacional de Sanidad, Inocuidad y Calidad Agroalimentaria - Senasica), U.S. Customs and Border Protection, the U.S. Coast Guard, Canada Border Services Agency, and Transport Canada. Industry members include the World Shipping Council, Global Shippers Forum, International Cargo Handling Coordination Association, Institute of International Container Lessors, Freight Management Association of Canada, National Industrial Transportation League, and Agriculture Transportation Coalition. NAPPO is also an active member and leading participant.
"Partnering with industry and other government agencies associated with the shipping industry is vital to mitigating the risk of this pathway," said Beltz.
---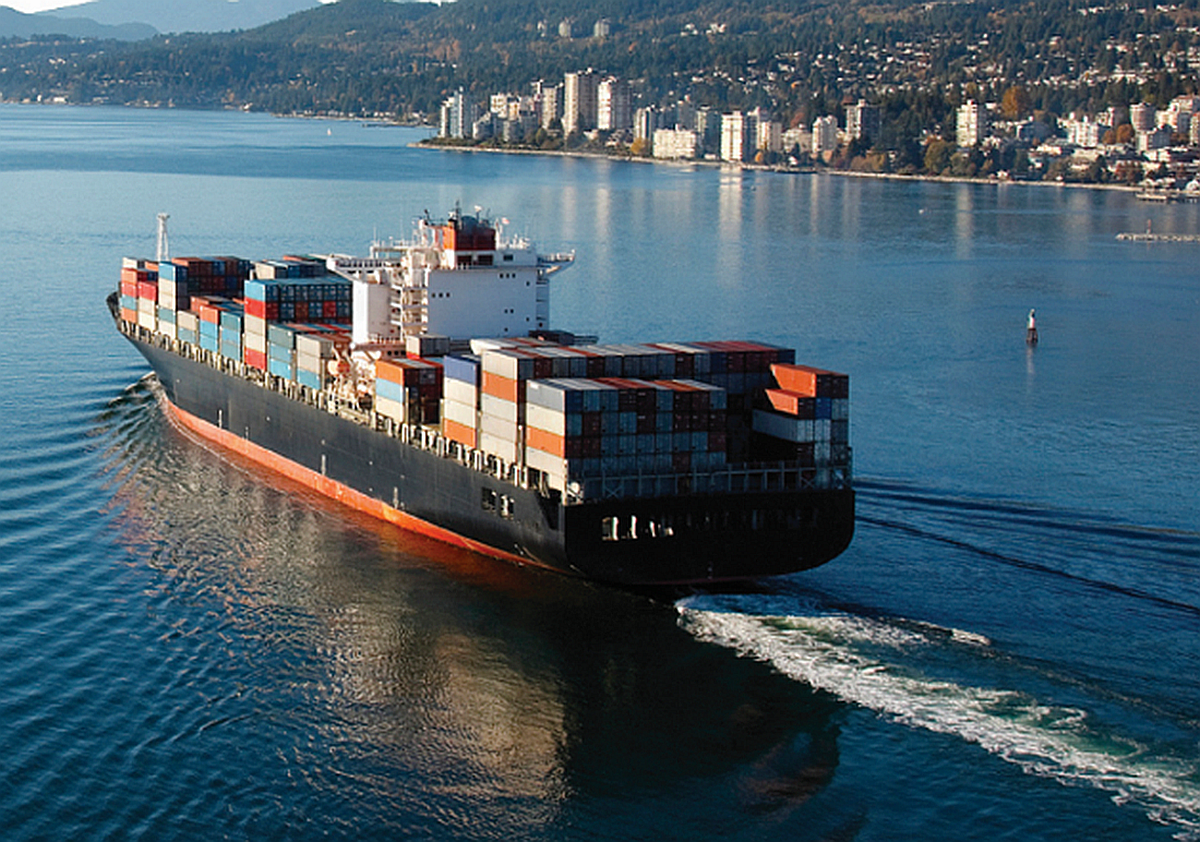 NASCI has made mighty strides since its kickoff meeting in 2017, including:
Developing critical relationships over several years among government regulators, the shipping industries, and groups across the container supply chain, allowing them to create a voluntary set of guidelines that leverage industry practices to achieve plant health goals
Publishing a NASCI web page on NAPPO's website, which hosts the initiative's communication materials; NAPPO translated the content into Spanish
Creating—in conjunction with PPQ's Professional Development Center—a "how-to" video on sea container cleanliness; it's available for both industry and government to use during training
Continuing discussions with International Maritime Organization to integrate the initiative's guidance into its Code of Practice for Packing of Cargo Transport Units

Making progress on developing survey guidelines—led by PPQ's Science and Technology division—that will help collect data on sea container contamination
Exploring actions to strengthen the focus of border inspections in Canada and the United States to inspect sea containers, especially in designing and implementing risk-based inspection approaches that enhance detection and management of contaminant pests on incoming containers at ports of entry
Holding CFIA and PPQ hosted seminars with the Global Shippers Forum and International Cargo Handling Coordination Association in November 2020 and, with the World Shipping Council in December 2020 to raise awareness on the importance of container cleanliness to reduce the risk of introduction of plant pests.
On May 19 NASCI co-chairs Wendy Beltz and Wendy Asbil joined Sina Waghorn from New Zealand and Rama Karri from Australia to deliver a presentation on their respective approaches to the sea container issue at the North American Invasive Species Forum.
"We know that sea container contamination poses a significant plant pest risk, but we need to quantify that risk precisely," said PPQ's Quantitative Risk Analyst Ernie Hain. "Our Plant Epidemiology and Risk Analysis Laboratory is defining the data elements that sea container surveys must include to establish a solid baseline of pest risk. Only then can we assess the effectiveness of cleaning and disinfecting protocols. Fortunately, our colleagues in Australia and New Zealand have developed survey data guidelines, and they form the foundation of our work."
---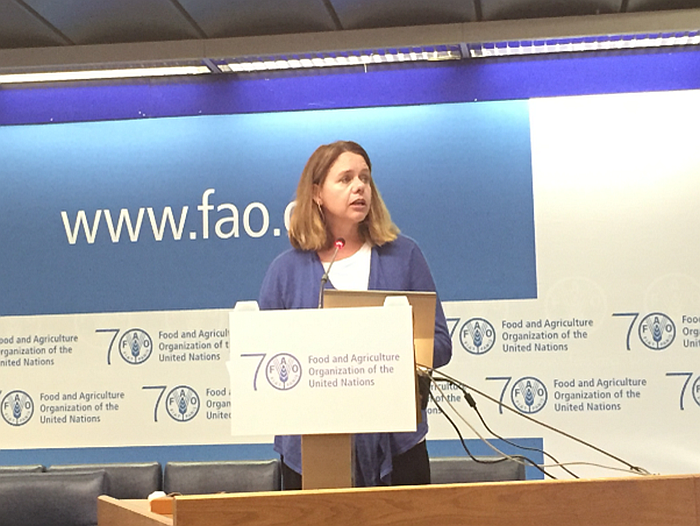 More globally, NASCI representatives are working through the IPPC Sea Container Task Force to help develop a global solution that builds on the North American approach. In addition, PPQ participates in a sea container working group with our Quadrilateral partners in Canada, New Zealand, and Australia. This group, in addition to NAPPO, could be pivotal in helping to bring together ideas from the various efforts and develop a conceptual framework for managing the sea container pathway that will be practical, effective, and most of all, feasible at the global level.
[PHOTO: At the 11th annual meeting of the International Plant Protection Convention's Commission on Phytosanitary Measures in 2016, Field Operations Director Wendy Beltz helped participants understand the complexity of regulating sea containers and advanced a practical solution to address known risks.]